Sunday, March 18, 2012 | Posted by kara-karina@Nocturnal Book Reviews
Hey, guys!
It's been an insanely busy week at work, but I also managed to drive to Chester with my hubby, and the town was gorgeous...
Birgit, if you noticed, your bag goes with me everywhere!:)
We went through few antique shops and I picked up a lovely pair of crystal earrings, and of course Waterstone's in Chester was amazing! and YES, I did get that £1 offer of them at last.
So here is what's in my mailbox this week...
Egalleys
Now, I don't think this is a final cover, because I've seen few different versions of it so far, but the premise sounds fascinating:
Expelled from school, betrayed by her best friend and virtually ignored by her dad, who's never recovered from the death of her mum, Beth Bradley retreats to the sanctuary of the streets, looking for a new home. What she finds is Filius Viae, the ragged and cocky crown prince of London, who opens her eyes to the place she's never truly seen. But the hidden London is on the brink of destruction. Reach, the King of the Cranes, is a malign god of demolition, and he wants Filius dead. In the absence of the Lady of the Streets, Filius' goddess mother, Beth rouses Filius to raise an alleyway army, to reclaim London's skyscraper throne for the mother he's never known. Beth has almost forgotten her old life - until her best friend and her father come searching for her, and she must choose between the streets and the life she left behind.
Hidden London! A god of demolition! I was sold.
This is one of the rare books exploring the world outside of US/UK/Canada. I don't know much of Slovakian folklore and culture but here is my chance to find out!
When Tomas was six, someone — something — tried to drown him. And burn him to a crisp. Tomas survived, but whatever was trying to kill him freaked out his parents enough to convince them to move from Slovakia to the United States.
Now sixteen-year-old Tomas and his family are back in Slovakia, and that something still lurks somew

her

e. Nearby. It wants to drown him again and put his soul in a teacup. And that's not all. There's also the fire víla, the water ghost, pitchfork-happy city folk, and Death herself who are after him.
If Tomas wants to survive, he'll have to embrace the meaning behind the Slovak proverb, So smrťou ešte nik zmluvu neurobil. With Death, nobody makes a pact.
Bought
Here is that £1 each Waterstones offer!
*huge grin*
You bet that The Name of The Star (which is a great book) goes into my next giveaway!
Wanted to read this book for ages and glad I've waited for UK cover. It's beautiful.
Spied this gorgeous cover in a charity shop in Chester. Me and redheads = instalove.
Very excited about it, as this book keeps getting very good reviews.
Won
For Review
What's in your mailbox, ladies and gents?
By the way, has anyone seen John Carter already? Yummy visually, crappy pace-wise, the princess Dejah looked absolutely stunning, love line was totally unnecesary. I'll review the film soon.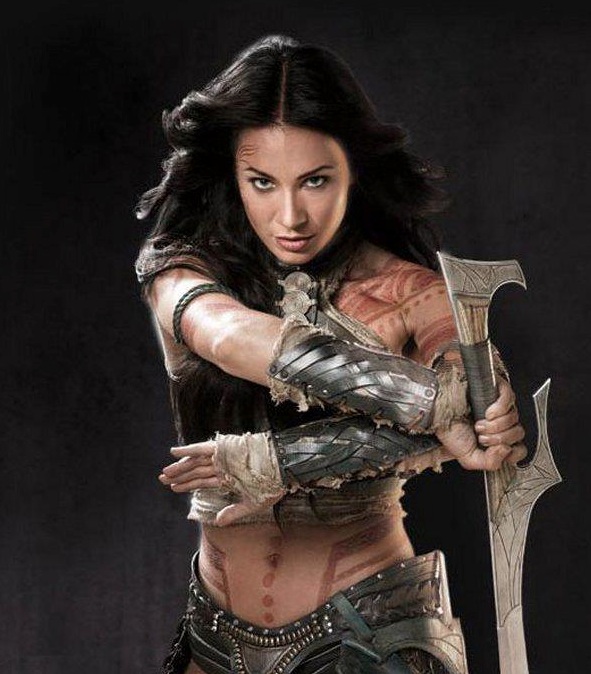 Now good soundtrack is a must, but no man candy today (we had woman candy aka clothes and jewelry instead).
Tags:
IMM
,
music