Sunday, May 31, 2015 | Posted by kara-karina@Nocturnal Book Reviews
Hello, sweethearts!
The sweltering heat here has arrived. It's hot, hot, hot, and it's going to be a very dry summer.
Also, KITTENS. They are so grown now, and I'll be getting a third soon. A ginger one! Always wanted a ginger cat for the gang :)
READ/LISTENED TO:
HIDDEN HUNTRESS
was a disappointment for me, as I really was looking forward to this installment in the series. It only got a bit better in the last couple of chapters. Not sure I'll read the next book. Booo!
SHUTTERGIRL
was lovely, a straightforward sweet Hollywood romance, and it was a perfect summer read. Very much recommended!
WITCH HUNTER
was a DNF. :( At 14% in the book I couldn't go on. I know some reviewers thought that book was crack, but the language killed me. Super simplistic and very anachronistic for the time in alternative history of England. I had to stop. All
J.D.ROBB
's books are re-reads on audio, so I am not listing them here, but again these books are ideal for me to listen to while I'm working!
FOR REVIEW: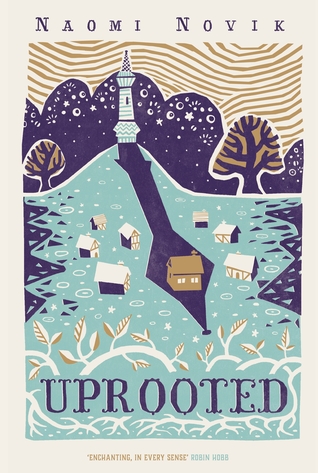 Thanks to Pan Macmillan and Mel from
The Daily Prophecy
for my beautiful hardback copy! I haven't read Naomi Novik before, but. DRAGONS! I'm sure I'll love this :)
BOUGHT:
I NEED to read this one, but I'm still not morally ready... Everyone keeps screaming about the ending. I am afraid! :)
IN OTHER NEWS:
We are slowly watching the first season of MARCO POLO and really enjoying it. I love how there are just as many kick ass women as men here. The empress on Mongolian side is my favorite!
Of course, the costumes are lush as well. Fascinating...
Have you seen it? What do you think?
This is it for me. Over and out.
Happy Sunday!
Tags:
bookshelf
,
new books
,
photos
,
the postman knock