Sunday, May 10, 2015 | Posted by kara-karina@Nocturnal Book Reviews
Alright, everyone!
I haven't read much since last week as we've been super busy, but I've started listening to J.D. Robb whom I read years ago and stopped after the first twenty or so books because I just couldn't keep up with the releases. I have to say, I really enjoy her on audio.
FOR REVIEW: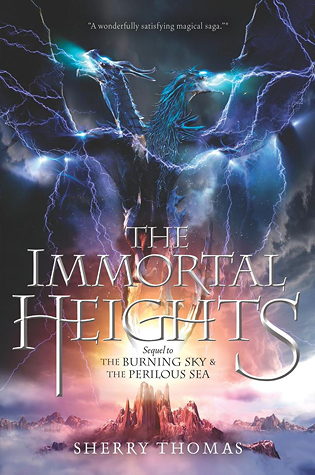 Absolutely stoked to be approved for this one from Edelweiss! I just know it's going to be awesome...
IN OTHER NEWS:
Hey, it's my 4th blogoversary!!!
Couple of my favorite authors also had cover reveals for their new books this week. I don't do cover reveals as a rule, but add these two to your Goodreads shelves especially if you are a fan of vampires or dragons :)
Summary
On the waves of the North Atlantic, a poison spreads, sapping the life from humans and striking madness into immortals.

Patrick Murphy, the immortal leader of Dublin, has been trying to stem the tide of Elixir washing into his territory, but nothing seems to stop the vampire drug. While others in the immortal world work to cure the creeping insanity that Elixir threatens, Murphy has been invited to London to join a summit of leaders hoping to discover who is shipping the drug. If Murphy and his allies can cut off the supply, they might be able to halt the spread long enough for a treatment to be found for the humans and vampires infected.

Anne O'Dea, Murphy's former lover, retreated from public life over one hundred years ago to help immortals in need… and to heal her own broken heart. Though powerful connections keep her insulated from the violence of vampire politics, even Anne is starting to feel the effects of Elixir on her isolated world. The human blood supply has been tainted, and with Anne's unique needs, even those closest to her might be in danger. Not just from infection, but Anne's escalating bloodlust.

When Anne and Murphy are both called to London, they're forced to confront a connection as immortal as they are. As they search for a traitor among allies, they must also come to terms with their past. Behind the safe facade of politics, old hungers still burn, even as an ancient power threatens the fate of the Elemental World.
Release date: July 7th 2015.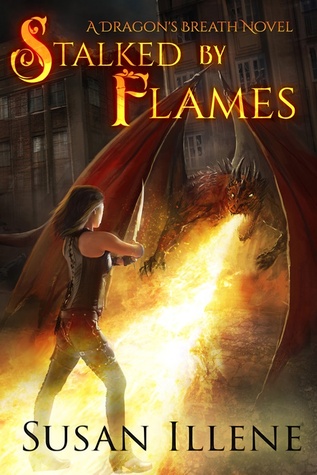 Summary
Bailey Monzac has just graduated college and is heading to her parents' ranch for the summer when dragons invade. Like something out of her worst nightmare, the fire-breathing beasts rain down chaos and devastation on unsuspecting human populations. One minute Bailey's planning for job interviews; the next she's merely trying to survive.

But it isn't long before she discovers she's different from the people around her—the dragons' destructive flames don't affect her. That gives her an edge, but it also means she'll become a target for powerful individuals seeking to use her to their advantage. Bailey will have to distinguish between allies and enemies quickly as she gets drawn into a war unlike anything the Earth has seen before.
Release date: June 29th 2015.
This is it for today, I'm off to the soup festival in our village, which requires some tasting and voting :) Have a lovely weekend, you all!