Wednesday, August 24, 2011 | Posted by kara-karina@Nocturnal Book Reviews
First of all, do you remember my
MUST HAVE Urban Fantasy
picks?
At the moment, Nook is selling book #1 of
Downside Ghosts
for just
$0.99
! Honestly, the only better deal you might find is an ex-library book, so grab it :)
Ну, кто помнит как я восхищалась серией Стасии Кейн в посте о пятёрке лучших городских фэнтэзи? Так, вот Nook сейчас продаёт первую книгу серии всего за 99 центов!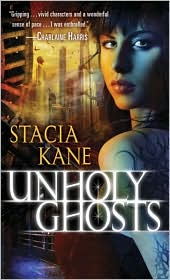 Unholy Ghosts by Stacia Kane
Back to my redheads. Did you miss them? Here is a new edition...
Вернёмся к рыженьким. Вы наверное по ним соскучились? :)
Apart from a case of bad photoshopping in the last cover, they are not bad, don't you think?
If any of you crave more redheads simply press on my tag
redheads
and you'll see the whole motley collection :)
Совсем неплохо, за исключением отвратительного фотошопа на уровне 5-летнего ребёнка в последней книге. Кому хочется увидеть больше жмите на тэг и любуйтесь всей коллекцией.
Ну и теперь роскошные обложки,по которым я облизываюсь всю неделю...
Now there were some absolutely drool worthy covers and descriptions for some books which caught my eye this week. Here they are...
Eternal Starling by Angela Corbett
A love so strong, even eternity can't separate them.

Evie Starling has lived a relatively uneventful life hanging out with friends, gossiping about boys, and driving her 1966 Mustang. All of that changes when she moves to Gunnison, Colorado, to start college and meets two mysterious men.

For centuries, Alex Night and Emil Stone have yearned for Evie—but they each have their own reasons for wanting to be with her. When both men claim to be her soul mate and tell her about an unbelievable past, Evie learns that she's not the person she thought she was. Soon, Evie finds herself in the middle of an age-old battle between the Amaranthine Society—the soul protectors, and the Daevos Resistance—the soul destroyers. With a past she doesn't understand, and a future rife with danger, Evie has to decide who she can trust. But Alex and Emil aren't the only ones who want Evie, and her soul is about to become the rope in an eternal tug-of-war.
Extraordinary by Nancy Werlin
Phoebe finds herself drawn to Mallory, the strange new girl in school, and the two soon become as close as sisters. Then Mallory's magnetic older brother, Ryland, shows up during their junior year. Ryland has an immediate hold on Phoebe - but a dangerous hold, for she begins to question her feelings about her best friend and, worse, about herself. Soon Phoebe discovers the shocking truth about Ryland and Mallory: that they are from the faerie realm, here to collect on an age-old debt. And the price of that debt could cost Phoebe everything. But with the help of her friend Ben, Phoebe ultimately learns her own worth and breaks the generations-old curse.
Switched by Amanda Hocking
When Wendy Everly was six-years-old, her mother was convinced she was a monster and tried to kill her. It isn't until eleven years later that Wendy discovers her mother might have been right.

With the help of Finn Holmes, Wendy finds herself in a world she never knew existed - a world both beautiful and frightening, and Wendy's not sure she wants to be a part of it.
Let's drool together in silence... Amanda Hocking is that self-publishing author who sold 2 million copies of her books. Yep. I'm very curious to read the first book, as there are more than 1000 reviews on Goodreads and an average rating still doesn't go below 4 starts.
Аманда Хокинг - это тот самый автор самиздата, что продала 2 миллиона копий своих книг. Теперь её книги могут похвастаться обновлёнными обложками, да и сама она миллионерша с контрактом с издательством и возможным фильмом... Мне очень интересно прочесть первую книгу, и посмотреть, о чём шум?
На этом всё, чао!
That's it for today. Ciao!
Tags:
book covers
,
news
,
redheads
,
новости
,
обложки