Tuesday, July 19, 2011 | Posted by kara-karina@Nocturnal Book Reviews
I was going to post a review, but decided to give you a break, guys! :)
Thanks to
Tynga
who talked about Adele today I found a fantastic video of this singer which made me cry.
Isn't she amazing? I find that her new vintage look and this wonderful golden mane of hair suit her really well.
Next on (thanks to YouTube randomness) is Kate Bush - another Brit, whose Running Up That Hill is simplistic, but her voice and dance speak for themselves (and check out her partner! He sure is hot!).
If you haven't heard Placebo cover of this song, do check it out! It's stunning.
Again, this song turned me to dancing videos. I'm a huge fan of modern dance being an ex-dancer myself. So I follow few choreographers and dancers whom I really like. I wanted to share 2 of them with you. The song is the same, but the choreography is very different.
First is Lauren Garrett (I have to say, she is my favourite). Choreography is by Tokyo. Mostly I prefer it because it's so precise, it flows through music and doesn't miss a beat.
Second is Ashley Gonzales. Again, she is extremely talented and her dance is absolutely insane.
My question is who would you choose? :)
At last, freebies. Thanks to Tynga again who pointed them to her followers on Kindle. I'm giving you links from Smashwords, which is where I prefer to download my books.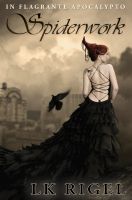 Spiderwork by L.K.Rigel (Apocalypto 2)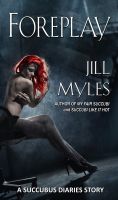 Foreplay by Jill Myles (a prequel to the Succubus Diaries)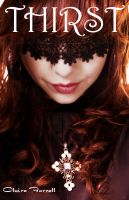 Thirst by Claire Farell (Ava Delaney #1)
Enjoy!