The Postman Knock #83
I'm typing this while sitting outside. It's around +40C in the sun and much nicer under the tarpaulin with a breeze than in the caravan. Lovely week all in all but scorching hot :) How was your week, ladies and gents?
READ:
BEYOND SOLITUDE
was a novella and, it left me pretty ambivalent, - not good but not bad either. I find that with Kit Rocha, their writing is either hit or miss for me. This was a miss.
HONOR'S KNIGHT
was looovely! Maybe not as well-structured as book one, but gorgeous nevertheless. Oh, Rupert! *sighs*
A SHIVER OF LIGHT
, on the other hand, was ever so bad, peeps! I never have high expectations concerning LKH, but I felt sorry for her fans after this one.
THE HOUSE OF FOUR WINDS
was a swift, lighthearted fantasy read, and I enjoyed it especially after the previous book. Last installment in
THE KRAKEN KING
was spectacular, and, overall, I'd recommend this serial to anyone, although you do need to read the first two books in the series at least. At last,
AU REVOIR, CRAZY EUROPEAN CHICK
was amazing! Such a fun, wild ride, - I really enjoyed it.
BOUGHT: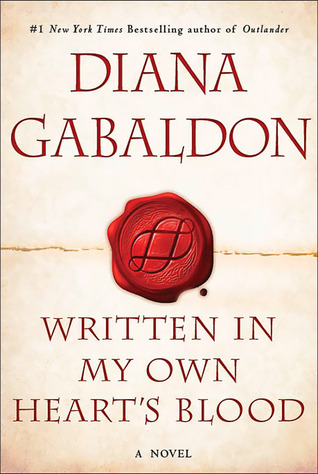 Both me and Vika are reading this one right now, and it will take us awhile...as it's as long as it can be expected from Gabaldon :)
This is it for me, peeps. Hope you had an amazing week, and happy Sunday!
P.S. A kind request, if anyone is interested in adding me as
a friend on Goodreads
, can you do so? I'm at 666 friends, and it's bugging the hell out of me :DDD
Thank you!