Friday, April 01, 2016 | Posted by kara-karina@Nocturnal Book Reviews
This feature/meme is very much like
On The Smugglers Radar
from
The Book Smugglers
, and we will use it when we really want to bring to your attention some of the very cool book releases we're looking forward to. You are welcome to borrow this feature if you want.

Wow, suddenly I realised that the last post of this sort I made was in August 2015. So bad!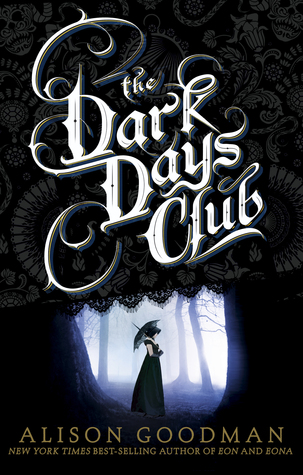 Summary
New York Times bestseller Alison Goodman's eagerly awaited new project: a Regency adventure starring a stylish and intrepid demon-hunter!

London, April 1812. On the eve of eighteen-year-old Lady Helen Wrexhall's presentation to the queen, one of her family's housemaids disappears-and Helen is drawn into the shadows of Regency London. There, she meets Lord Carlston, one of the few who can stop the perpetrators: a cabal of demons infiltrating every level of society. Dare she ask for his help, when his reputation is almost as black as his lingering eyes? And will her intelligence and headstrong curiosity wind up leading them into a death trap?
I've been dying to read this one for awhile. Not only it's Goodman, who can write, the summary is delicious. Anyone read it already?
Summary
At the turn of the 19th century, bacteriological research has made a tremendous leap. When epidemics were still untamed and claimed thousands of lives, Pasteur and Koch isolated deadly bacteria to develop vaccines. Biological warfare was but a small step away...

In Victorian London's cesspool of crime and disease, a series of murders remains undiscovered until a cholera victim is found floating in the city's drinking water supply. Dr Anton Kronberg, England's best bacteriologist, is called upon to investigate and finds evidence of abduction and medical maltreatment. While Scotland Yard has little interest in pursuing the case, Kronberg pushes on and crosses paths with Sherlock Holmes. The detective immediately discovers Kronberg's secret - a woman masquerading as a man in order to practice medicine - a criminal deed that could land her in prison for years to come. But both must join forces to stop a crime so monstrous, it outshines Jack the Ripper's deeds in brutality and cold-bloodedness.

Warning: This book contains foul language, non-explicit sex-scenes, explicit dissection scenes, violence, and considerable female power.
Goodreads
My dear friend recommended this one to me, and we both have a very similar taste on books. Plus, come on?! It sounds terrific!
Jane Austen meets X-­Men in this gripping and adventure-­filled paranormal romance set in Victorian London.

England, 1882. Evelyn is bored with society and its expectations. So when her beloved sister, Rose, mysteriously vanishes, she ignores her parents and travels to London to find her, accompanied by the dashing Mr. Kent. But they're not the only ones looking for Rose. The reclusive, young gentleman Sebastian Braddock is also searching for her, claiming that both sisters have special healing powers. Evelyn is convinced that Sebastian must be mad, until she discovers that his strange tales of extraordinary people are true—and that her sister is in graver danger than she feared.
Goodreads
There is a glowing review from one of my favorite bloggers on this book which made me immediately want to pick it up. I assume there is major ass kicking involved in the plot...
Summary
From the internationally celebrated author of the Original Sinners series comes a brand-new tale of betrayal, revenge and a family scandal that bore a 150-year-old mystery
When Cooper McQueen wakes up from a night with a beautiful stranger, it's to discover he's been robbed. The only item stolen—a million-dollar bottle of bourbon. The thief, a mysterious woman named Paris, claims the bottle is rightfully hers. After all, the label itself says it's property of the Maddox family who owned and operated Red Thread Bourbon distillery since the last days of the Civil War until the company went out of business for reasons no one knows… No one except Paris.

In the small hours of a Louisville morning, Paris unspools the lurid tale of Tamara Maddox, heiress to the distillery that became an empire. But the family tree is rooted in tainted soil and has borne rotten fruit. Theirs is a legacy of wealth and power, but also of lies, secrets and sins of omission. The Maddoxes have bourbon in their blood—and blood in their bourbon. Why Paris wants the bottle of Red Thread remains a secret until the truth of her identity is at last revealed, and the century-old vengeance Tamara vowed against her family can finally be completed.
Release date: June 28th 2016.
Goodreads
It's Tiffany Reisz. The book is going to be marvelous. Enough said.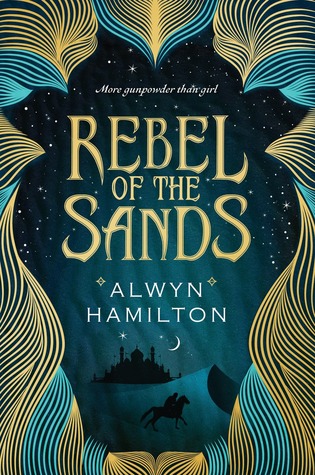 Summary
She's more gunpowder than girl—and the fate of the desert lies in her hands.

Mortals rule the desert nation of Miraji, but mystical beasts still roam the wild and barren wastes, and rumor has it that somewhere, djinni still practice their magic. But there's nothing mystical or magical about Dustwalk, the dead-end town that Amani can't wait to escape from.

Destined to wind up "wed or dead," Amani's counting on her sharpshooting skills to get her out of Dustwalk. When she meets Jin, a mysterious and devastatingly handsome foreigner, in a shooting contest, she figures he's the perfect escape route. But in all her years spent dreaming of leaving home, she never imagined she'd gallop away on a mythical horse, fleeing the murderous Sultan's army, with a fugitive who's wanted for treason. And she'd never have predicted she'd fall in love with him...or that he'd help her unlock the powerful truth of who she really is.
Goodreads
Considering the insane amount of 5 star reviews this book gathered I predict that it will end up in Goodreads Best Choice Awards this year, plus it looks cute and smart. I want it!
Summary
A year ago, Millie lost her legs and her filmmaking career in a failed suicide attempt. Just when she's sure the credits have rolled on her life story, she gets a second chance with the Arcadia Project: a secret organization that polices the traffic to and from a parallel reality filled with creatures straight out of myth and fairy tales.

For her first assignment, Millie is tasked with tracking down a missing movie star who also happens to be a nobleman of the Seelie Court. To find him, she'll have to smooth-talk Hollywood power players and uncover the surreal and sometimes terrifying truth behind the glamour of Tinseltown. But stronger forces than just her inner demons are sabotaging her progress, and if she fails to unravel the conspiracy behind the noble's disappearance, not only will she be out on the streets, but the shattering of a centuries-old peace could spark an all-out war between worlds.

No pressure.
Goodreads
Another edgy, fascinating book which has been gathering glowing reviews. Gimme.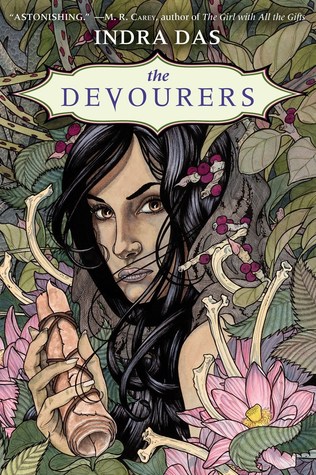 Summary
For readers of Neil Gaiman, Margaret Atwood, China Mieville, and David Mitchell comes a striking debut novel by a storyteller of keen insight and captivating imagination.

On a cool evening in Kolkata, India, beneath a full moon, as the whirling rhythms of traveling musicians fill the night, college professor Alok encounters a mysterious stranger with a bizarre confession and an extraordinary story. Tantalized by the man's unfinished tale, Alok will do anything to hear its completion. So Alok agrees, at the stranger's behest, to transcribe a collection of battered notebooks, weathered parchments, and once-living skins.

From these documents spills the chronicle of a race of people at once more than human yet kin to beasts, ruled by instincts and desires blood-deep and ages-old. The tale features a rough wanderer in seventeenth-century Mughal India who finds himself irrevocably drawn to a defiant woman—and destined to be torn asunder by two clashing worlds. With every passing chapter of beauty and brutality, Alok's interest in the stranger grows and evolves into something darker and more urgent.

Shifting dreamlike between present and past with intoxicating language, visceral action, compelling characters, and stark emotion, The Devourers offers a reading experience quite unlike any other novel.

Advance praise for The Devourers

"A wholly original, primal tale of love, violence, and transformation . . . I've never read anything quite like it."—Pierce Brown, #1 New York Times bestselling author of The Red Rising Trilogy

"Astonishing . . . a narrative that takes possession of you and pulls you along in its wake."—M. R. Carey, author of The Girl with All the Gifts

"Intense and thrilling . . . Indra Das's writing is powerful and precise."—Kim Stanley Robinson, author of Red Mars
Release date: July 12th 2016.
Goodreads
This book is based in India, guys. I can't tell you just how awesome this is. Super excited about the plot.
Summary
Catalia "Cat" Fisa is a powerful clairvoyant known as the Kingmaker. This smart-mouthed soothsayer has no interest in her powers and would much rather fly under the radar, far from the clutches of her homicidal mother. But when an ambitious warlord captures her, she may not have a choice…

Griffin is intent on bringing peace to his newly conquered realm in the magic-deprived south. When he discovers Cat is the Kingmaker, he abducts her. But Cat will do everything in her power to avoid her dangerous destiny and battle her captor at every turn. Although up for the battle, Griffin would prefer for Cat to help his people willingly, and he's ready to do whatever it takes to coax her…even if that means falling in love with her.
Release date: August 2nd 2016.
Goodreads
Please be as good as Warprize. Please, please...This is one of my favorite tropes if done right, peeps.
Summary
rom the author of the "clever, creative, and sweetly delicious" (Kirkus Reviews) The Coincidence of Coconut Cake comes a novel about a frustrated wife and mother who hatches a scheme to reignite her marriage—and risks everything in a gamble she hopes is a sure bet.

When Milwaukee-area wife and mother MJ Boudreaux notices her husband Chris seems more interested in the casino than her, she's more bothered that she isn't upset than by her husband's absence. She picks up poker as a way for them to spend more time together—and reignite their marital flame.

Although the game doesn't give her the quality time with Chris that she'd hoped, MJ finds she has a knack for it. Increasingly unhappy at home, she turns to the felt top of the poker table for comfort. Intoxicated with newfound freedom, MJ begins spending more time at the gambling tables and less with her family, finally carving out for herself a place outside her role of wife and mother.

After a string of great wins, MJ finds herself in Vegas, attracting the attention of a certain magnetic poker star. But when she's forced to choose between her family and her new exciting lifestyle, the stakes may be higher than she thought and MJ will have to play her hand carefully…or risk losing it all.
Release date: July 12th 2016.
Goodreads
Another new delicious book from Amy Reichert which I'm dying to read. Vegas, poker and a deep love for food. Sign me up!
This is it for me, peeps? Anything caught your eye?
Tags:
bookshelf
,
dreaming of books
,
new releases
,
книжная полка
,
мечтая о книгах
,
новые книги
,
релизы