Tuesday, December 27, 2016 | Posted by kara-karina@Nocturnal Book Reviews
It's a tough one this year, peeps! The more I blog, the more critical I get in my ratings. As a consequence, there are fewer and fewer books in this list each year. Still, they are there, and I hope you enjoyed them or will enjoy them just like I did!
Here we go:
Summary
For centuries, the Others and humans have lived side by side in uneasy peace. But when humankind oversteps its bounds, the Others will have to decide how much humanity they're willing to tolerate—both within themselves and within their community...

Since the Others allied themselves with the cassandra sangue, the fragile yet powerful human blood prophets who were being exploited by their own kind, the delicate dynamic between humans and Others changed. Some, like Simon Wolfgard, wolf shifter and leader of the Lakeside Courtyard, and blood prophet Meg Corbyn, see the new, closer companionship as beneficial—both personally and practically.

But not everyone is convinced. A group of radical humans is seeking to usurp land through a series of violent attacks on the Others. What they don't realize is that there are older and more dangerous forces than shifters and vampires protecting the land that belongs to the Others—and those forces are willing to do whatever is necessary to protect what is theirs…
9.5/10
Not surprisingly, each Anne Bishop's book ends up on this list in the last few years. Her writing is just so intense and gripping and makes you think about humanity's worst traits in general in contrast with The Others. I love her.
Summary
The worldwide phenomenon continues—from the boldly original author of Captive Prince and Prince's Gambit.

Damianos of Akielos has returned.

His identity now revealed, Damen must face his master Prince Laurent as Damianos of Akielos, the man Laurent has sworn to kill.

On the brink of a momentous battle, the future of both their countries hangs in the balance. In the south, Kastor's forces are massing. In the north, the Regent's armies are mobilising for war. Damen's only hope of reclaiming his throne is to fight together with Laurent against their usurpers.

Forced into an uneasy alliance the two princes journey deep into Akielos, where they face their most dangerous opposition yet. But even if the fragile trust they have built survives the revelation of Damen's identity—can it stand against the Regents final, deadly play for the throne?
I still feel overwhelmed with emotions thinking about this book. It was just so... EPIC. Fabulous fantasy, Machiavellian characters and powerful romance. There is an antihero to die for. Read it! Read the whole trilogy!
Summary
Told in Kvothe's own voice, this is the tale of the magically gifted young man who grows to be the most notorious wizard his world has ever seen.

The intimate narrative of his childhood in a troupe of traveling players, his years spent as a near-feral orphan in a crime-ridden city, his daringly brazen yet successful bid to enter a legendary school of magic, and his life as a fugitive after the murder of a king form a gripping coming-of-age story unrivaled in recent literature.

A high-action story written with a poet's hand, The Name of the Wind is a masterpiece that will transport readers into the body and mind of a wizard.
10/10
I know, I know! I am ever so late in my appreciation of these two, considering that the first book came out in 2007 and the second in 2011, but peeps... this is beyond doubt one of the best fantasy authors I've ever read. The intricacy of the plot and the complexity of the main character are so gorgeous! It all manages to be lyrical and super intense at the same time. I was in bookish heaven listening to these books. And I do understand why it takes so long to write each book in series. Frankly, they are worth the wait!
Summary
Somewhere within our crowded sky, a crew of wormhole builders hops from planet to planet, on their way to the job of a lifetime. To the galaxy at large, humanity is a minor species, and one patched-up construction vessel is a mere speck on the starchart. This is an everyday sort of ship, just trying to get from here to there.

But all voyages leave their mark, and even the most ordinary of people have stories worth telling. A young Martian woman, hoping the vastness of space will put some distance between herself and the life she's left behind. An alien pilot, navigating life without her own kind. A pacifist captain, awaiting the return of a loved one at war.

Set against a backdrop of curious cultures and distant worlds, this episodic tale weaves together the adventures of nine eclectic characters, each on a journey of their own.
It might not be one of the best but it was very memorable. As sci-fi novels go, this one took me completely off guard, because it wasn't what I was expecting. It's deceptive, melancholic, and again it's about the characters who stick together and make it work despite such differences in their species. Loved it!
Summary
In this spirited sequel, The Rook returns to clinch an alliance between deadly rivals and avert epic—and slimy—supernatural war.

When secret organizations are forced to merge after years of enmity and bloodshed, only one person has the fearsome powers—and the bureaucratic finesse—to get the job done. Facing her greatest challenge yet, Rook Myfanwy Thomas must broker a deal between two bitter adversaries:

The Checquy—the centuries-old covert British organization that protects society from supernatural
threats, and…
The Grafters—a centuries-old supernatural threat.

But as bizarre attacks sweep London, threatening to sabotage negotiations, old hatreds flare. Surrounded by spies, only the Rook and two women, who absolutely hate each other, can seek out the culprits before they trigger a devastating otherworldly war.

STILETTO is a novel of preternatural diplomacy, paranoia, and snide remarks.
The sheer innovation of this urban fantasy series, the dry British snarkiness and the fabulous characters snagged my attention earlier with The Rook - the first book in this series, but The Stiletto turned it up to eleven.

A MAN OF SIN

Devastatingly handsome. Vain. Unscrupulous. Valentine Napier, the Duke of Montgomery, is the man London whispers about in boudoirs and back alleys. A notorious rake and blackmailer, Montgomery has returned from exile, intent on seeking revenge on those who have wronged him. But what he finds in his own bedroom may lay waste to all his plans.

A WOMAN OF HONOR

Born a bastard, housekeeper Bridget Crumb is clever, bold, and fiercely loyal. When her aristocratic mother becomes the target of extortion, Bridget joins the Duke of Montgomery's household to search for the incriminating evidence-and uncovers something far more dangerous.

A SECRET THAT THREATENS TO DESTROY THEM BOTH

Astonished by the deceptively prim-and surprisingly witty-domestic spy in his chambers, Montgomery is intrigued. And try as she might, Bridget can't resist the slyly charming duke. Now as the two begin their treacherous game of cat and mouse, they soon realize that they both have secrets—and neither may be as nefarious—or as innocent—as they appear . . .
This was one of the best historical romances I've EVER read, peeps. Honestly, it was sooo good and perfect and had a delicious antihero and a devious heroine, that I've been pushing it on everyone ever since. So, READ IT! You'll come back and thank me. *grins*
Summary
Warriors. Lovers. Enemies. Legends.

Their union became pivotal in Irin history, but to understand Damien and Sari's ending, you must go back to their beginning. Four hundred years ago, a young singer and a hardened warrior met and loved each other, but their life was torn apart by violence.

Love. Desire. Grief. Betrayal.

No matter how much pain and anger stain their lives, bonds in the Irin race cannot be abandoned. Damien and Sari will never truly leave each other, because those who are destined cannot be ignored.

The Staff and the Blade is a four part stand-alone book of approximately 480 pages. It is the fourth book in the Irin Chronicles.

DREAMS: Damien of Bohemia was a legend content to live in obscurity. Weary from a century of human and Irin bloodshed, he took shelter among those who would not question his silence or the martial spells he wore over his body. Until an earth singer of raw power and no delicacy came to the village where he hid. Sari of Vestfold wasn't intrigued by the mysterious warrior or his moody silences. And she wasn't interested in listening for the whisper of his soul. Even when those whispers promised a connection that could tie them for eternity.

GHOSTS: A new posting in Paris during Napoleon's reign leads Sari and Damien back to familiar faces and the Council politics Damien has tried so hard to avoid. But the Irin world has changed in the two hundred years since their mating. The singers have become more isolated. The scribes are more martial. And the Grigori flood growing cities and lay in wait. When Sari's sister envisions the future, she sees emptiness, chaos, and a darkness that threatens to overtake their world.

MEMORIES: Hidden from Irin society, the Irina have learned to take their revenge on the Grigori. They answer to no one. They ask for no mercy. And forgiveness? That's the last thing on anyone's mind. Two hundred years after the Rending, Damien and Sari are thrown together to face a new threat, a girl who might be key to the healing of the Irin race. If they can survive the anger and grief that has separated them for two hundred years.

VISIONS: The Irin and Irina are together again. Society is being rebuilt. But what do you do when the foundation of your world has crumbled? Where do you go when all the boundaries have been redrawn? For Damien and Sari, charting a new path into the future means confronting the demons of the past. They've forgiven each other, but can they forgive themselves?
Well, I think it's not surprising to any fan of the author, that this would be in my top reads of the year. Elizabeth Hunter really stepped up her game in 2016, and The Staff and The Blade was a breathtaking read.
Summary
When the immortal Bai Qian finally meets her intended husband, the heir to the Sky Throne, she considers herself in luck—until an old enemy returns to threaten everything she holds dear.…

When a mortal woman enters the immortal world to be with her true love, she sparks a jealousy that ends in tragedy.…

And when a war god depletes his spiritual energy, his devoted student sustains his body with her own heart's blood until the god's scattered soul reassembles.…

Spanning a thousand years of tangled lives, To the Sky Kingdom is a story of epic battles, passion, evil, and magic. In its journey across worlds and time, it delves into the powerful forces that drive mortals and gods alike toward revenge, loyalty—and love.
It's hard to explain why I liked this book so much. Maybe it's its unusual format. Maybe it's kickass battles and lush characters. And maybe it's the whole amazing world-building of Chinese mythology and mentality. Take your pick!
Summary
Meet Hail: Captain. Gunrunner. Fugitive.

Quick, sarcastic, and lethal, Hailimi Bristol doesn't suffer fools gladly. She has made a name for herself in the galaxy for everything except what she was born to do: rule the Indranan Empire. That is, until two Trackers drag her back to her home planet to take her rightful place as the only remaining heir.

But trading her ship for a palace has more dangers than Hail could have anticipated. Caught in a web of plots and assassination attempts, Hail can't do the one thing she did twenty years ago: run away. She'll have to figure out who murdered her sisters if she wants to survive.

A gun smuggler inherits the throne in this Star Wars-style science fiction adventure from debut author K. B. Wagers. Full of action-packed space opera exploits and courtly conspiracy - not to mention an all-out galactic war - Behind the Throne will please fans of James S. A Corey, Becky Chambers and Lois McMaster Bujold, or anyone who wonders what would happen if a rogue like Han Solo were handed the keys to an empire . .
My review
9/10
There is a female Han Solo in a female-centric Empire with Indian roots. She has green hair. *grins* It was totally awesome, peeps!
Summary
Mercenary Kate Daniels knows all too well that magic in post-Shift Atlanta is a dangerous business. But nothing she's faced could have prepared her for this…

Kate and the former Beast Lord Curran Lennart are finally making their relationship official. But there are some steep obstacles standing in the way of their walk to the altar…

Kate's father, Roland, has kidnapped the demigod Saiman and is slowly bleeding him dry in his never-ending bid for power. A Witch Oracle has predicted that if Kate marries the man she loves, Atlanta will burn and she will lose him forever. And the only person Kate can ask for help is long dead.

The odds are impossible. The future is grim. But Kate Daniels has never been one to play by the rules…
My review
9/10
I couldn't leave
Kate Daniels
out from this list, and she totally deserved it. Best book Andrewses wrote so far. It was amazing!
Summary
After three long years of war, starkly handsome Wynter Atrialan will have his vengeance on Summerlea's king by taking one of the man's beautiful, beloved daughters as his bride. But though peace is finally at hand, Wynter's battle with the Ice Heart, the dread power he embraced to avenge his brother's death, rages on.

Khamsin Coruscate, Princess of Summerlea and summoner of Storms, has spent her life exiled to the shadows of her father's palace. Reviled by her father, marriage to Wintercraig's icy king was supposed to be a terrible punishment, but instead offers Kham her first taste of freedom—and her first taste of overwhelming passion.

As fierce, indomitable Wynter weathers even Khamsin's wildest storms, surprising her with a tenderness she never expected, Kham wants more than Wynter's passion—she yearns for his love. But the power of the Ice Heart is growing, dangerous forces are gathering, and a devastating betrayal puts Khamsin and Wynter to the ultimate test.
My review
9/10
This was such a lovely, gorgeous, unexpected read! Published in 2014, it was on my kindle for ages until I picked it up on a whim and devoured within a day. If you a fan of Warprize by Elizabeth Vaughan, this one is for you.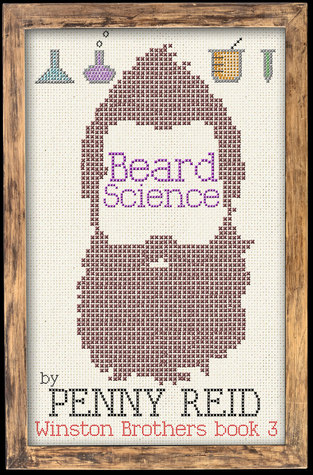 Summary
Make a deal with the devil and you might get what you want, but will it be what you need?

Jennifer Sylvester wants one thing, and that one thing is NOT to be Tennessee's reigning Banana Cake Queen. Ever the perpetual good girl and obedient daughter, Jennifer is buckling under the weight of her social media celebrity, her mother's ambitions, and her father's puritanical mandates. Jennifer is officially desperate.

And desperate times call for Cletus Winston.

Cletus Winston is a puzzle wrapped in a mystery covered in conundrum sauce, and now he's in a pickle. Despite being convinced of his own omniscience, extortion by the exalted Banana Cake Queen of Green Valley has taken him completely by surprise. So... what's a maniacal mastermind to do?

Likely, the last thing you expect.
My review
9.5/10
Such a delicious, sweet, insightful book, ladies and gents! I love Penny to bits, and this one was one of her best. A glorious contemporary romantic comedy!
* * *
So, this is me. How about your picks? Any of these books made it on your lists? What were your top reads of the year? Let me know (because we all need extra books on our TR shelf)! *sniggers*
Tags:
2016
,
best of
,
top reads
,
лучшие книги
Facebook Page

BLOG ARCHIVE

KARINA IS READING

In case of zombie apocalypse
Hey, guys! I feel like I should say this just in case :)
If you'd like to sponsor a fellow book addict who sometimes can't sleep at night worrying that she won't have enough books to read if internet goes down in the event of zombie apocalypse (I'm convinced it's one of the top five ways to go for human race) you can donate through Paypal to
olivesandacorns at gmail dot com
or buy a book through any of the links provided with my reviews which will send me a small percentage from the sale. All proceeds will go towards my enormous TBR. I will also shelter you on the remote farm in Portugal when zombie apocalypse starts provided you survive getting there. There will be books, yay?
Thank you! Love you all


Blog Stats since May 2011
Noteworthy Blogs