Vika's Contemporary Romance Review: Safe & Sound by T.S. Krupa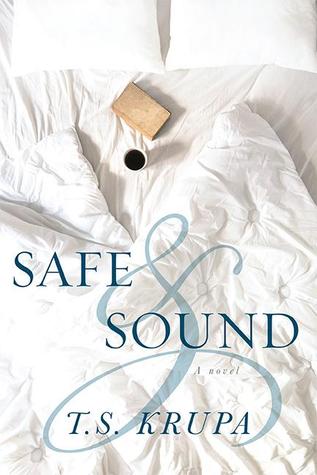 Safe & Sound: A Novel by T.S. Krupa
Ecopy thanks to author

Goodreads Summary

When Jill met Jay Greenfield she knew she had found her forever love. She was a kindergarten teacher, he was a high-powered attorney and their lives were perfect. But when a tragic accident takes Jay's life, this young bride is left to pick up the pieces.

Jill finds herself a young widow facing multiple decisions she thought she had a lifetime to decide. With support from her childhood best friends, Lanie and Stella, Jill attempts to piece her life back together. With nightmares plaguing her dreams and the struggles of constant grief over Jay's passing, Stella and Lanie keep near constant vigilance over her.

In the process of settling the estate, Jill learns that her husband was not quite the man she thought he was. She finds herself transported to the small beach town of Oak Island, North Carolina. But the fairy tale ending she envisioned no longer exists. She must face the reality that Jay is gone as she finds herself having a chance at love one more time.

Safe and Sound follows a yearlong journey of love, loss, friendship, and conquering the unexpected.
Amazon
US
/
UK
| Amazon kindle
US
/
UK
|
The Book Depository
|
Fishpond
7/10
* * *
L
ove and loss… How do you pick up the pieces of life that no longer holds the same future?
Jill Greenfield had a perfect life, until one day it was suddenly gone, taken away in a tragic accident that claimed her husband's life. No more romantic dinners, or small fights, plans and vacations, dreams of their future kids; all gone. And Jill was lost, broken. She couldn't possibly pick up the pieces, live, and love again. But with time, all wounds heal, and with support from her friends Jill slowly begins her quest of rediscovery. This is her story…
As I try to put in words my thoughts and feelings on
Safe & Sound
, I find it incredibly hard. And I don't know if I can categorize this novel as simply – romance, it is far from that, filled with sadness and experience, I would describe it as women's fiction. It is an emotional tale and even though there is a hint of romance it doesn't take the center stage. This book is Jill's story, her journey, whether exciting and unexpected, sad or even cruel, it is her life, her will to live, and rise once again, opening her heart to new people and things.
Overall, I enjoyed
Safe & Sound
but I don't think this book is for everyone. There is a good balance of realism with a sprinkle of overly romantic gestures in good Hollywood tradition. In fact, it strongly reminded me of the movie –
P.S.I Love You
(if you never seen it and are in the mood for a nice over the top tearjerker I highly recommend it), it is romantic and emotional; or think of Nicholas Sparks' novel and you'll get the feel of
Safe & Sound
. A nice debut novel overall but if you are looking for something light and sweet this is not the book for you.
* * *
Л
юбовь и потеря... Как продолжать жизнь после ухода из жизни близкого тебе человека?
У Джилл Гринфилд была прекрасная жизнь, пока в один прекрасный день в результате трагического несчастного случая она не потеряла своего мужа. Все остановилось с осознанием того, что больше не будет романтических ужинов вдвоем, небольших ссор, и мечтаний о будущих детях. Джилл потеряла себя в фантазии о жизни, которой не суждено стать реальностью. Но, со временем и с помощью верных друзей, Джилл вновь начинает жить и это ее история...
Мне сложно выразить свои мысли и чувства об этом романе на бумаге. Цел и Невредим - не просто роман о любви. Тут грусть и опыт потери близкого человека, возрождение себя, желание жить, надежда любить, страх начинать сначала. Этот роман может и чересчур эмоционален, но, в то же время, интересен, и, даже если тут есть мягкий намек на новые романтические отношения, они не занимают центральное место. Так что, если вы ищите что-то легкое и романтичное, этот роман - не для вас.

В целом, Цел и Невредим произвел на меня приятное впечатление и напомнил мне о фильме P.S. Я Люблю Тебя, и о романах Николаса Спаркса. Так что, если есть настроение, читайте.