Friday, October 17, 2014 | Posted by kara-karina@Nocturnal Book Reviews
Tangled Webs by Anne Bishop (The Black Jewels #6)
bought on audio
Synopsis from Goodreads
Anne Bishop's national bestselling and critically acclaimed Black Jewels series has enthralled readers with its lavish blend of "the darkly macabre with spine-tingling emotional intensity, mesmerizing magic, lush sensuality, and exciting action." Now readers can return to the violently passionate world rules by the Blood, a race of witches and warlocks whose power is channeled through magical jewels....

The invitation is signed Jaenelle Angelline, she who had been both Witch and Queen.

It summons her family to an entertainment she had specially prepared. Surreal SaDiablo, former courtesan and assassin, arrives first. But as she and her escort enter the house, the door disappears. Surreal finds herself trapped in a nightmare created by the tangled webs of Black Widow witches - a nightmare where the monsters are too real. And if she uses Craft to defend herself, she risks being sealed in the house forever.

But Jaenelle did not send the invitation.

And now Jaenelle and her family must rescue Surreal and the others inside without becoming trapped themselves, and they must also discover who created such an evil place and why. Because there is one thing they all know about this house: No matter who planned it as a way to kill members of the SaDiablo family, only one of the Blood could have created the trap....
Wow, this was different! Surreal and Rainier were the main characters of the book but Daemon, Lucivar and Jaenelle weren't left far behind. This book is a perfect Halloween read, peeps! It involves an evil house designed to trap and kill SaDiablo family and their very gory struggle to stay alive and destroy this house. Chilly, scary and very intense, this was a fantastic read!
У Энн Бишоп вышел отличный фэнтезийный триллер, который хорошо пойдёт в качестве обязательного чтива на Хэллоуин. В этот раз главными характерами оказались Суррил и Рэйньер, попавшие в дом-ловушку, запланированную, чтобы погубить всё семейство СаДиабло. Однако Дэймон, Люсивар и Жанель тоже играют в этой книге очень важные роли. Зловещ, кровав и полон напряжения, этот роман читать надо обязательно!
Dead Ever After by Charlaine Harris (Sookie Stackhouse #13)

There are secrets in the town of Bon Temps, ones that threaten those closest to Sookie—and could destroy her heart...

Sookie Stackhouse finds it easy to turn down the request of former barmaid Arlene when she wants her job back at Merlotte's. After all, Arlene tried to have Sookie killed. But her relationship with Eric Northman is not so clearcut. He and his vampires are keeping their distance…and a cold silence. And when Sookie learns the reason why, she is devastated.

Then a shocking murder rocks Bon Temps, and Sookie is arrested for the crime.

But the evidence against Sookie is weak, and she makes bail. Investigating the killing, she'll learn that what passes for truth in Bon Temps is only a convenient lie. What passes for justice is more spilled blood. And what passes for love is never enough...
I'm not surprised that I was so disappointed by the ending of this series. The first sign of it appeared when I couldn't get through the first few chapters but I wanted to finish, damn it, and got the book on audio instead! I knew the separation from Eric was inevitable and I also knew that the formula of "Sookie gets into trouble and all her friends end up saving her" will hold, but the in beetween was so mind-numbingly boring that reading till the very uninspiring HEA was frankly not worth it. Anyway, it's much more palatable on audio if you must do it.
* * *
М-да, я оказалась очень разочарована концовкой Суки Стакхаус, однако не удивлена. Я знала, что книга у меня эта наверняка не пойдёт, когда бросила читать ей на первых нескольких главах, однако довести серию до конца мне хотелось, и вместо этого я прослушала её на аудио. Как я и догадывалась, Эрик и Суки расстались, она попала в очередной переплёт и все её друзья собрались в её доме, чтобы её спасти. Большая частью её врагов была уничтожена и она получила наконец-таки свой хэппи-энд. Ну очень занудная книга, читать не советую.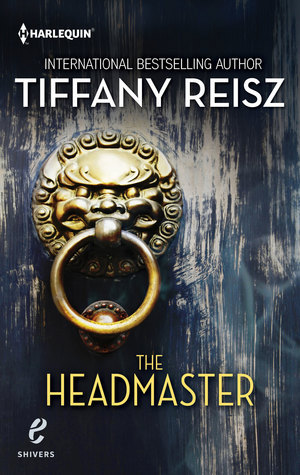 The Headmaster by Tiffany Reisz
At the remote Marshall School, Gwen Ashby stumbles upon the job—and the man—of her dreams. Stern, enigmatic Edwin Yorke simmers with a heat Gwen longs to unleash. But Edwin knows all too well that forbidden love can end in tragedy….
The Headmaster was beautiful, eery and very cozy! Another perfect Halloween read, ladies and gents! It's also not related to Tiffany's The Original Sinners series, so if you want to try this author with a short story without any commitments, go right ahead! She doesn't involve any BDSM aspects in this book, but her main heroine, Gwen, is just as incorrigeable as Nora and the headmaster Edwin is as stern as Soren and crumbles before Gwen in the same formidable manner. There is humour, warmth and a very haunting, bittersweet ending. Loved it!
Милейшая короткая история от Тиффани Райс, дамы и господа, отличная для Хэллоуина! Здесь нет никакой связи с основной серией этого авора и никаких аспектов БДСМ, так что если вы хотите узнать почему я так люблю мисс Райс, но не желаете читать Сирену, смело пробуйте этот рассказ! Гвен своим дерзким чувством юмора и теплотой напоминает Нору, а суровый Эдвин - это смягчённая версия Сорена. Очень романтично и душевно, несмотря на горько-сладкую, печальную концовку.
Tags:
6.5/10
,
8.5/10
,
anne bishop
,
charlaine harris
,
erotica
,
fantasy
,
romance
,
tiffany reisz
,
urban fantasy
Facebook Page

BLOG ARCHIVE

KARINA IS READING

In case of zombie apocalypse
Hey, guys! I feel like I should say this just in case :)
If you'd like to sponsor a fellow book addict who sometimes can't sleep at night worrying that she won't have enough books to read if internet goes down in the event of zombie apocalypse (I'm convinced it's one of the top five ways to go for human race) you can donate through Paypal to
olivesandacorns at gmail dot com
or buy a book through any of the links provided with my reviews which will send me a small percentage from the sale. All proceeds will go towards my enormous TBR. I will also shelter you on the remote farm in Portugal when zombie apocalypse starts provided you survive getting there. There will be books, yay?
Thank you! Love you all


Blog Stats since May 2011
Noteworthy Blogs