Sunday, October 07, 2012 | Posted by kara-karina@Nocturnal Book Reviews
Today is my 7th Wedding anniversary, folks!
This is how we were...
and this is how we are now...
We are away for a long weekend to the Lake District while you're reading this and will be back on Tuesday. I promise some pics and maybe books :D
I've read very little this week:
This book is absolutely phenomenal! Read it! I just hope the film won't ruin its goodness.
Did Not Finish:
It was So. Very. Cutesy. that I just couldn't read it anymore. Surreal, fairytale-ish but way too light for me unfortunately.
Total left:
Won
Thank you very much, Claire Ashgrove/Tori St. Claire! This book has been on my wishlist for absolute ages...
Bought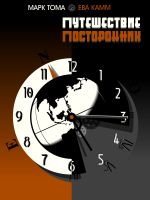 Strangers' Journey is the first steampunk novel I know of written in Russian. I am very excited for the authors and just had to support them by buying the novel on
Smashwords
. I'm still not reading it until well in December though.
Pre-order from July came in!
My prreciousss!..
My two giveaways are still going and end tomorrow (look at sidebar).
The last bit is a video which I stumbled upon on YoutTube. Are you sure you want to watch it? Because it's SO BAD you would want to gouge your eyes out.
I warned you.
Now, I do like Indian music, but this is wrong on so many levels... *facepalm*
Have a gorgeous weekend, everyone! Chill the eff out, worry less, enjoy life more.
Ciao!
Tags:
book buying ban
,
music
,
photos
,
the postman knock